FURTALK SUN HAT--A BEST GIFT BETWEEN MOTHERS AND KIDS
FURTALK SUN HAT--A BEST GIFT BETWEEN MOTHERS AND KIDS
April 12, 2019
by Liang Du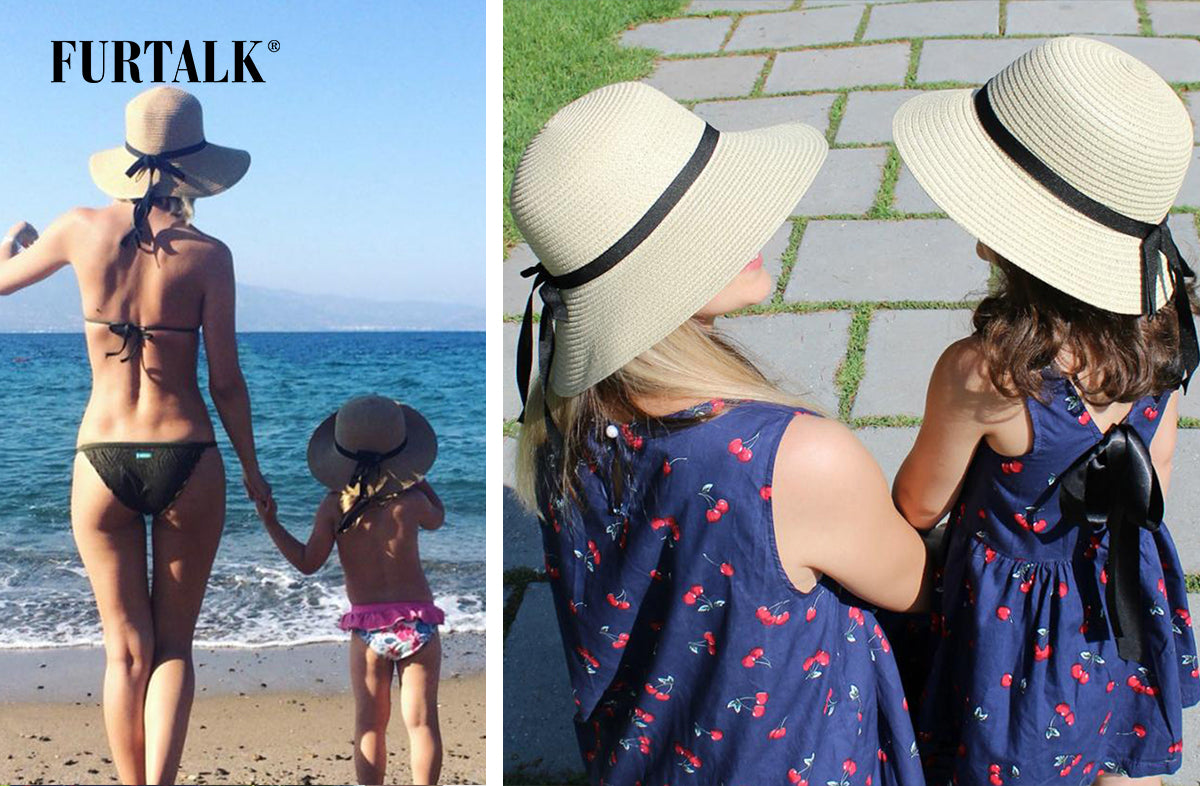 Hello guys,what are you going to do in summer?Go camping,swimming,hiking or eating a watermelon in air-conditioned room,lol...Besides of adults,kids want to play in outside as well.Maybe they have a stronger desire than us.But we hope that they can be protected from too much sun when they are outside,especially baby girls,hope they can have a pale skin even though in summer.
Why not consider to order a FURTALK Wide Brim Sun Hat?We have a kid girls version,fits for 5-8 years.Your parent-child style will bring you many compliments.You and your little girl wear the same sun hat,taking a walk in garden,playing with sand in beach.What a caring,warm picture!

Another big surprise is that we have a bigger brim for your option,it's a new design this year,if you wish your face and neck to be covered totally and want a floppy hat,so you could choose this one. As for me,I'd prefer a sun hat with a wide brim.My face will look smaller!Lol...
So what's your next step?Click the link and order one you love or your baby girls love?If possible,just leave your answers,I'd love to hear what your guys will say.:)

https://amzn.to/2Gm1NvX
Thanks for your reading,see you next time!